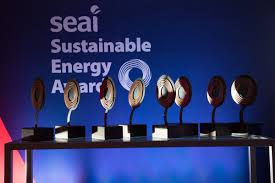 We're delighted to be confirmed as finalists in the Research and Innovation category for this years SEAI Sustainable Energy Awards.
https://www.seai.ie/events/sustainable-energy-awards/seai-awards-finalists/
The SEAI Sustainable Energy Awards recognise and reward excellence in all aspects of energy efficiency and renewable energy.
The awards are assessed by a distinguished, independent panel of expert judges. Winning entries go well beyond the norms of sustainable energy best practice. They demonstrate high levels of innovation and strong potential for replication. They also have achieved significant energy demand reduction or clean energy deployment.